In my never ending quest to make sure my kids eat healthy foods and try an array of vegetables, I have had to get creative. Cauliflower doesn't smell so good when being steamed, so my kids hated it. I found this recipe on pinterest and tried it. It was a huge success! The recipe recommended dipping in ketchup but my kids didn't even need that. They gobbled it up. The best part was how simple it was.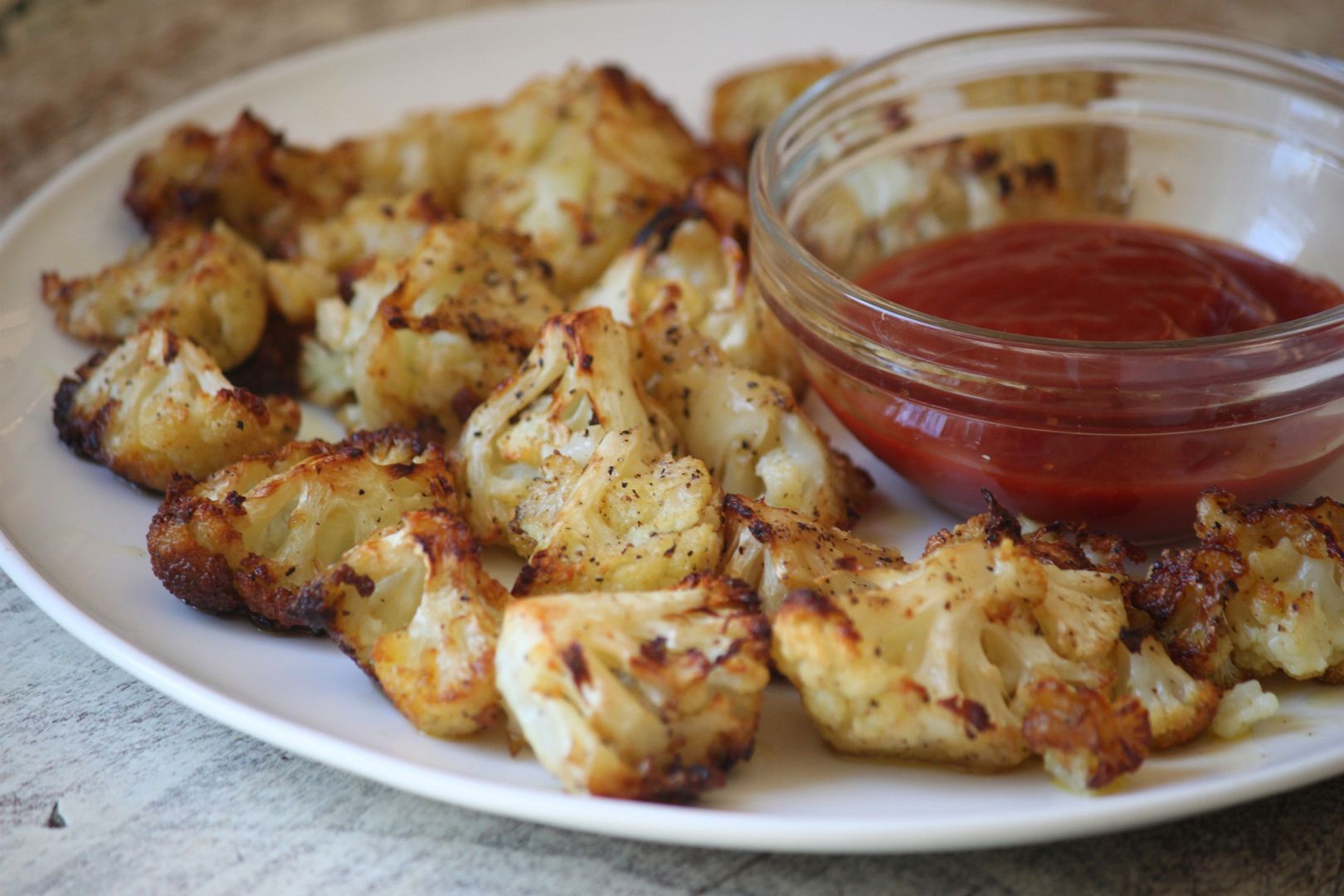 It's simple:
2 heads of cauliflower (I only used 1 and it was PLENTY)
1/4 cup of olive oil (reduced a bit because I only used 1 head)
1 1/2 teaspoon of salt
1 teaspoon of pepper
Directions:
Preheat oven to 400 degrees
Wash and clean the cauliflower. Cut off and discard the stem. Cut the cauliflower up into small pieces.
In a large bowl, combine the olive oil, salt and pepper. Add the cauliflower pieces and thoroughly coat each piece.
Place cauliflower pieces onto a baking sheet lined with parchment paper. Bake for one hour and turn 3 times during cooking until each piece has a nice brown coloring. The browner they are the better.
Remove from oven and enjoy!
Follow us on Pinterest for more of our fun finds!