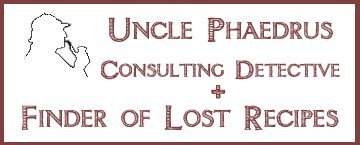 Have you ever eaten at a restaurant and LOVED the food? So much that you wanted to make it yourself? Well now you can! This website is fantastic for lost recipes. It's arranged by the date it's put in, but you can search for your specific food. I personally L-O-V-E the Brazilian cheese bread that is served at Fogo de Chao. I would literally go there and spend $45 on an all you can eat meat meal just so I can get the bread!! So give it a shot, and if you're in the mood, try my favorite rolls:
Fogo de Chão Cheese Bread Recipe
"Pao de Queijo"
4 eggs
¾ cup corn oil
1 ½ cups whole milk
1 teaspoon salt
1 ½ cups sour tapioca flour (azedo)
1 cup sweet tapioca flour (doce)
¾ cup shredded parmesan cheese
Preheat oven to 425 degrees. Combine all ingredients in a large bowl. Mix well until
batter is smooth. Lightly grease a 12- or 24-cup mini-muffin pan or small dariole molds.
Fill each muffin cup three-quarters full. Bake for 15 minutes or until golden brown.
Breads should be crisp on the outside and hollow on the inside, like a popover. Serve
Warm. Makes 48-60 Puffs.
Sweet and sour tapioca flour can be found at Brazilian food stores.